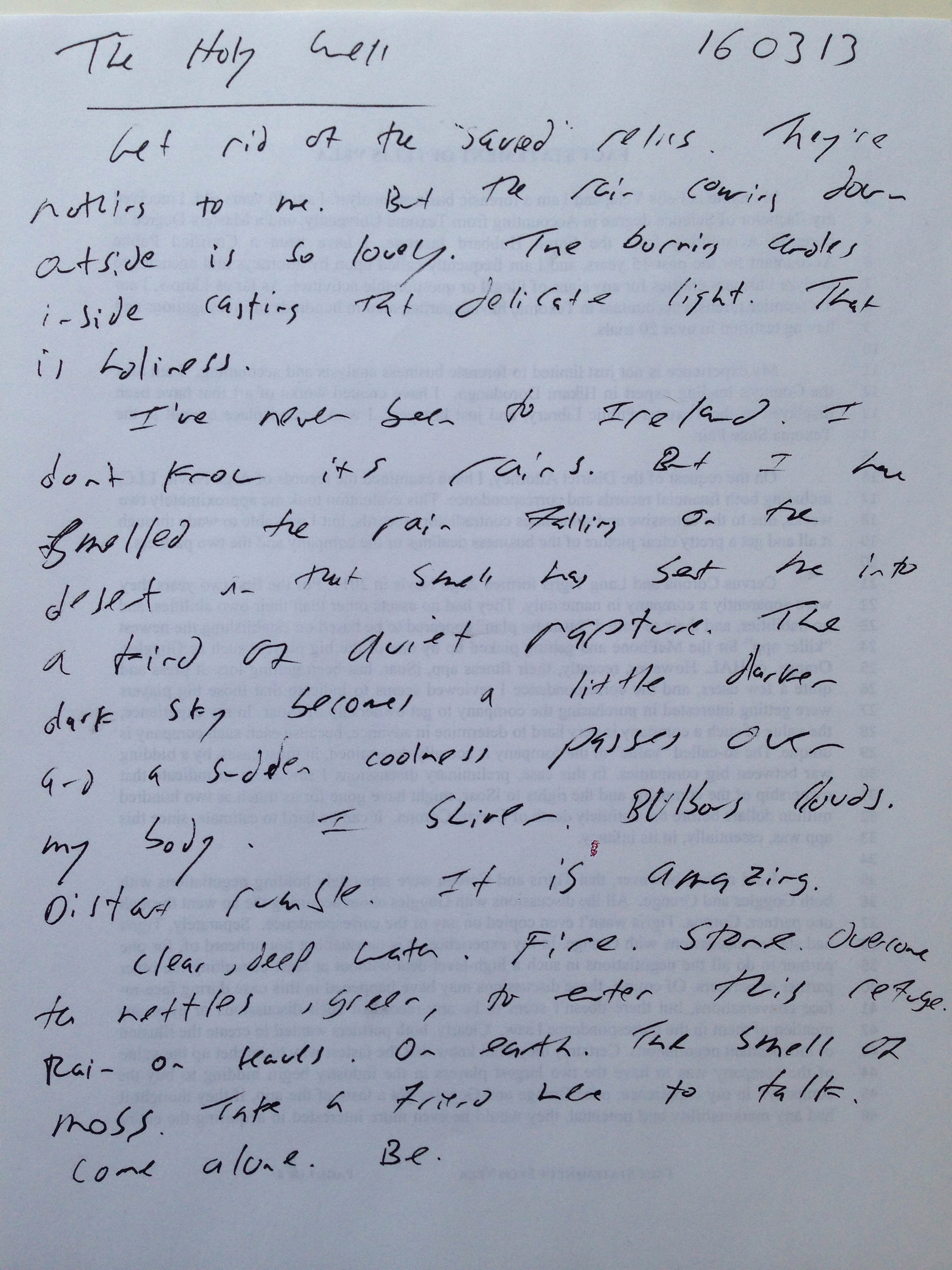 Get rid of the "sacred" relics; they're nothing to me. But the rain coming down outside is so lovely. The burning candles inside casting that delicate light. That is holiness.
I've never been to Ireland. I don't know its rains. But I have smelled the rain falling on the desert and that smell has sent me into a kind of quiet rapture. The dark sky becomes a little darker and sudden coolness passes over my body. I shiver. Bulbous clouds. Distant rumble. It is amazing.
Clear, deep water. Fire. Stone. Overcome the nettles, green, to enter this refuge. Rain on leaves. On earth. The smell of moss. Take a friend here to talk. Come alone. Be.